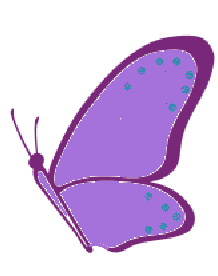 Disclaimer:
The statements on this website have not been evaluated by the Food and Drug Administration
and are not intended to diagnose, treat, cure or prevent any disease.
The information, advice and services made available are not intended to replace the services of a physician, nor does it constitute a doctor-patient relationship. The services provided at Saltasia Wellbeing, LLC d/b/a The Salt Spa of Asheville and information on its website/s are provided for informational purposes only and are not a substitute for professional medical advice. You should not use this information for diagnosing or treating a medical or health condition. You should consult a physician in all matters relating to your health, and particularly in respect to any symptoms that may require diagnosis or medical attention. Any action on your part in response to the information provided by Saltasia Wellbeing, LLC and on its website is at the reader's discretion. Readers should consult their own physicians prior to beginning any sessions especially if they have any type of health condition including but not limited to cancer, hyperthyroidism, tuberculosis and claustrophobia. Saltasia Wellbeing, LLC makes no representations or warranties with respect to any information offered on its website SaltasiaWellbeing.com regarding any treatment or action.
Saltasia Wellbeing, LLC is not liable for any direct or indirect claim, loss or damage resulting from use of its facilities or its website and/or any website(s) linked to/from it.
NEW
Crystal Bowl Sound Healing Group Sessions
You can now book (by phone) a private group session for a Crystal Bowl Sound Healing in our Himalayan Salt Cave Sanctuary!!!
(group size 5 - 8 people, $45/person for one hour)
Crystal Bowl Sound Meditation with Riitta Thrall
The sounds and vibrations of the Crystal Bowls travel into the body on a cellular level to help promote healing and bring the body into a state of wellness and balance. During a Crystal Bowl Meditation, one may explore deeper aspects of emotional release and resolution. The journey inward may bring clarity and a new sense of awareness that was not present before. The benefits are amplified by the tons of Himalayan Salt Crystals in our Himalayan Salt Cave Sanctuary and the salt and negative ion enriched micro-climate we have created. Reservations are required, we have very limited space. $45/person
Please call us at (828) 505 1838
Gemstone Crystal Bowl Sound Meditation & Halotherapy

with Kate Beloved

Get ready for an evening of bathing in the rich sound of Gemstone Crystal Bowls while being surrounded by Millions of Himalayan Salt Crystals. Our Sound Healing events with Kate Beloved are offered in our Himalayan Salt Sanctuary in combination with Salt Therapy (Halotherapy). The vibrations of Crystal Bowls are deeply relaxing and encourage well-being and balance. In this peaceful place, self healing can begin. $55/person Reservation is required; please call us at The Salt Spa at 828-505-1838.
Kundalini Yoga Gong Sound Bath Meditation with Bob Bauer
The gong is an ancient instrument used for transformation, healing and to entrain people to a theta brain wave state to promote well-being and balance. You are invited to experience an amazing sound resonance meditation with multiple gongs in our Himalayan Salt Cave Sanctuary. While the vibrations of the Gongs flow through you they are in perfect harmony and are amplified by the surrounding Millions of Himalayan Salt Crystals. Breathing the clean salt air rich in negative ions deepens therapeutic benefits and profoundly supports relaxation. Reservation is required, please call us at (828) 505 1838 $45/person