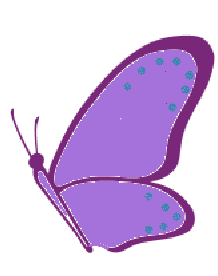 Disclaimer:
The statements on this website have not been evaluated by the Food and Drug Administration
and are not intended to diagnose, treat, cure or prevent any disease.
The information, advice and services made available are not intended to replace the services of a physician, nor does it constitute a doctor-patient relationship. The services provided at Saltasia Wellbeing, LLC d/b/a The Salt Spa of Asheville and information on its website/s are provided for informational purposes only and are not a substitute for professional medical advice. You should not use this information for diagnosing or treating a medical or health condition. You should consult a physician in all matters relating to your health, and particularly in respect to any symptoms that may require diagnosis or medical attention. Any action on your part in response to the information provided by Saltasia Wellbeing, LLC and on its website is at the reader's discretion. Readers should consult their own physicians prior to beginning any sessions especially if they have any type of health condition including but not limited to cancer, hyperthyroidism, tuberculosis and claustrophobia. Saltasia Wellbeing, LLC makes no representations or warranties with respect to any information offered on its website SaltasiaWellbeing.com regarding any treatment or action.
Saltasia Wellbeing, LLC is not liable for any direct or indirect claim, loss or damage resulting from use of its facilities or its website and/or any website(s) linked to/from it.
Original Far Infrared Himalayan Salt Beds at The Salt Spa of Asheville!
You now can experience our far infrared Himalayan Salt Beds using far infrared heater technology with virtually No-EMF.

Clinical studies have shown​ that far infrared heat is beneficial for:
reduction of chronic pain
cardio-vascular regulation
weight loss​
improvement of skin health
improvement of immune system​​
reduction of muscular​ tension
Heated salt is believed ​​to emit negative ions. Negative Ions are beneficial for:
deep relaxation
improve of immune strength and mood
improved oxygen in blood
digestion
$30/30 minutes 3 session pass $80
$40/45 minutes 3 session pass $100
Melt away​ on our heated Himalayan Salt Beds and receive many health benefits during deep relaxation.