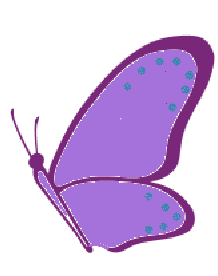 Disclaimer:
The statements on this website have not been evaluated by the Food and Drug Administration
and are not intended to diagnose, treat, cure or prevent any disease.
The information, advice and services made available are not intended to replace the services of a physician, nor does it constitute a doctor-patient relationship. The services provided at Saltasia Wellbeing, LLC d/b/a The Salt Spa of Asheville and information on its website/s are provided for informational purposes only and are not a substitute for professional medical advice. You should not use this information for diagnosing or treating a medical or health condition. You should consult a physician in all matters relating to your health, and particularly in respect to any symptoms that may require diagnosis or medical attention. Any action on your part in response to the information provided by Saltasia Wellbeing, LLC and on its website is at the reader's discretion. Readers should consult their own physicians prior to beginning any sessions especially if they have any type of health condition including but not limited to cancer, hyperthyroidism, tuberculosis and claustrophobia. Saltasia Wellbeing, LLC makes no representations or warranties with respect to any information offered on its website SaltasiaWellbeing.com regarding any treatment or action.
Saltasia Wellbeing, LLC is not liable for any direct or indirect claim, loss or damage resulting from use of its facilities or its website and/or any website(s) linked to/from it.
Prepare to come in relaxing clothes, you will stay completely dressed

Avoid wearing fragrances and bring white socks.
We will seat you in one of our zero gravity chairs.
Enjoy the golden glow of light from the Himalayan Salt rocks, a quiet and peaceful atmosphere,
gentle and soft design of our Himalayan salt therapy cave and
relax to soothing music while receiving the genuine health benefits of our dry salt cave micro-climate.
Breathe deep and fill your lungs with the natural therapeutic salt air.
The Salt Spa of Asheville & Himalayan Salt Cave Sanctuary

473 Hendersonville Rd Asheville, NC 28803
0.8 miles South of Biltmore Village/Biltmore Estate
3 miles South of Downtown Asheville
Free Parking in front and behind our building
It is our desire to serve our community with integrity and compassion and to see oneness in the whole and wholeness in the one. We welcome each guest with a smile, with kindness, with respect and with gratitude.
Our Himalayan Salt Cave is a room transformed into a healing sanctuary. Millions of pristine Himalayan Salt Crystals cover all walls and the floor. Our Salt Therapy Spa "SALTASIA WELLBEING" has been designed and built by the owners
with love and care using only environmentally friendly and natural, non-toxic materials. Our Himalayan Salt Cave
does not contain gypsum, glues or other unsafe materials. It is safe and beneficial for people with
multiple chemical sensitivities.
Our Himalayan Salt Cave Sanctuary
*More than 5 tons of 100% pure Himalayan pink salt decorate all walls and floor for beautiful ambiance, comfort and a unique high vibrational atmosphere.
*All artistic Himalayan salt features have been created with emphasis on well-being.
*A state of the art Salt mill supplies our Himalayan Salt Cave Sanctuary with the essential therapeutic dry salt particles (1-5 micron in size which are negatively charged ) for additional health benefits.
* The salt particle concentration ranges from 1 to 15.0 milligrams per cubic meter ensuring a safe, low and gradual salt concentration.
* A stable humidity of 30-50% and temperatures between 68-73 degrees is provided for best respiratory comfort.
*A custom designed ventilation system has been engineered by professionals and keeps the salt therapy cave free of allergens, hypo-bacterial, clean and at a constant salt level.
* The EMF-free floor heat allows electromagnetic sensitive people to enjoy salt therapy without side effects

Imagine yourself in a state of well-being and peace, breathing easier and deeper and releasing stress and anxiety
in the comfort of the therapeutic dry salt cave micro-climate, the authentic healing element
you would find in a natural salt mine.
You may feel the love and dedication put into this space by the owner family.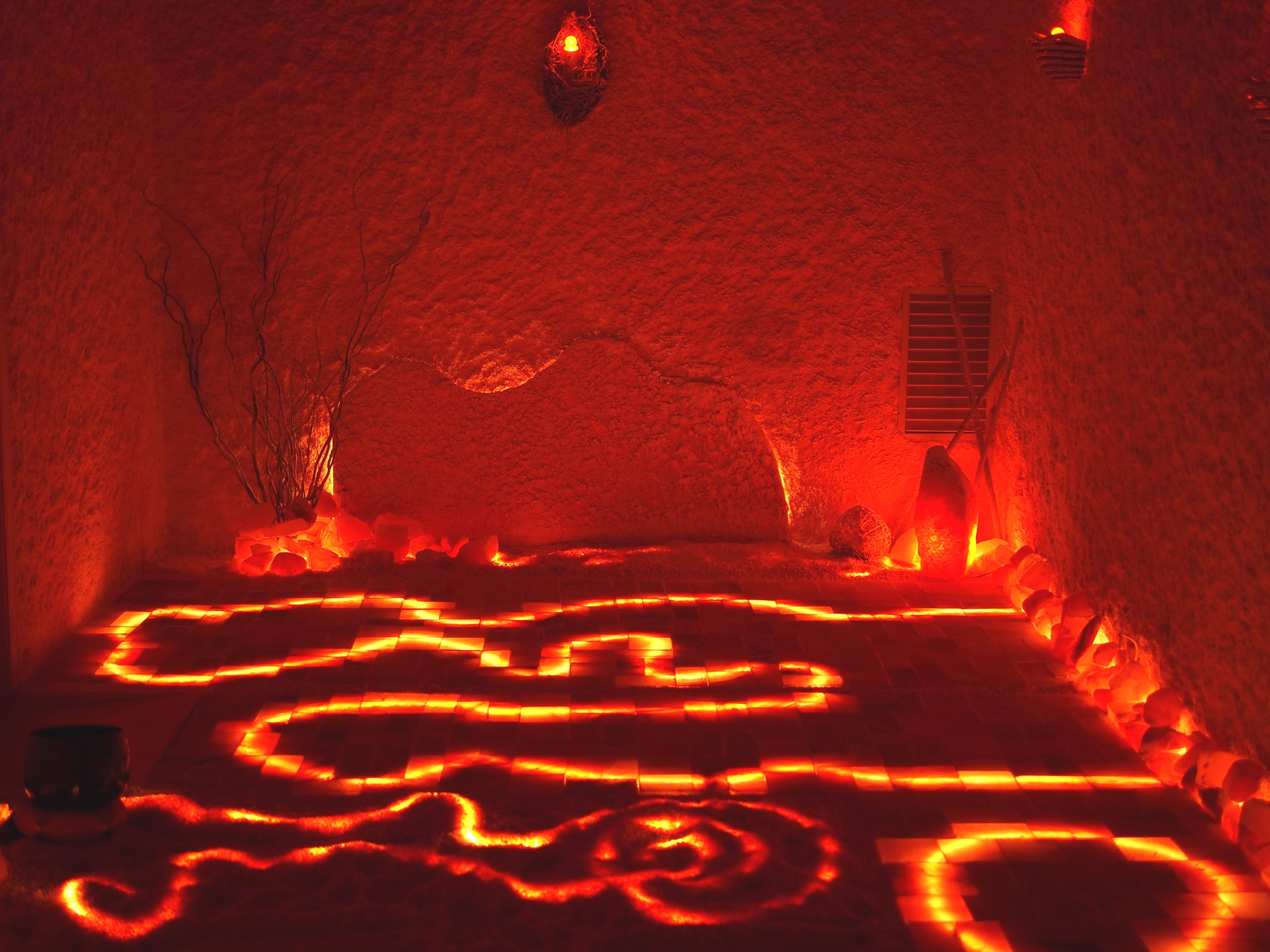 Because of the nature of our service, our guests need to be non-smokers of any tobacco and recreational products for at least 3 weeks.
To maintain our special healing micro-climate we ask you to prepare for your Halotherapy Session.
Our Himalayan Salt Cave Sanctuary has space for up to 6 people per session. One session will last 45 minutes

in our salt cave room and you may afterwards spend time in our relaxation area. We offer organic herbal teas and water.
Sessions start every full hour during business hours.
Although we welcome walk-ins, reservations are recommended and can be made
We deeply care about your health and well-being and integrate other profound natural body/mind therapy methods to deepen the experience and benefits of Halotherapy.