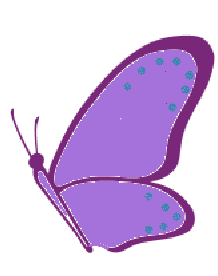 Disclaimer:
The statements on this website have not been evaluated by the Food and Drug Administration
and are not intended to diagnose, treat, cure or prevent any disease.
The information, advice and services made available are not intended to replace the services of a physician, nor does it constitute a doctor-patient relationship. The services provided at Saltasia Wellbeing, LLC d/b/a The Salt Spa of Asheville and information on its website/s are provided for informational purposes only and are not a substitute for professional medical advice. You should not use this information for diagnosing or treating a medical or health condition. You should consult a physician in all matters relating to your health, and particularly in respect to any symptoms that may require diagnosis or medical attention. Any action on your part in response to the information provided by Saltasia Wellbeing, LLC and on its website is at the reader's discretion. Readers should consult their own physicians prior to beginning any sessions especially if they have any type of health condition including but not limited to cancer, hyperthyroidism, tuberculosis and claustrophobia. Saltasia Wellbeing, LLC makes no representations or warranties with respect to any information offered on its website SaltasiaWellbeing.com regarding any treatment or action.
Saltasia Wellbeing, LLC is not liable for any direct or indirect claim, loss or damage resulting from use of its facilities or its website and/or any website(s) linked to/from it.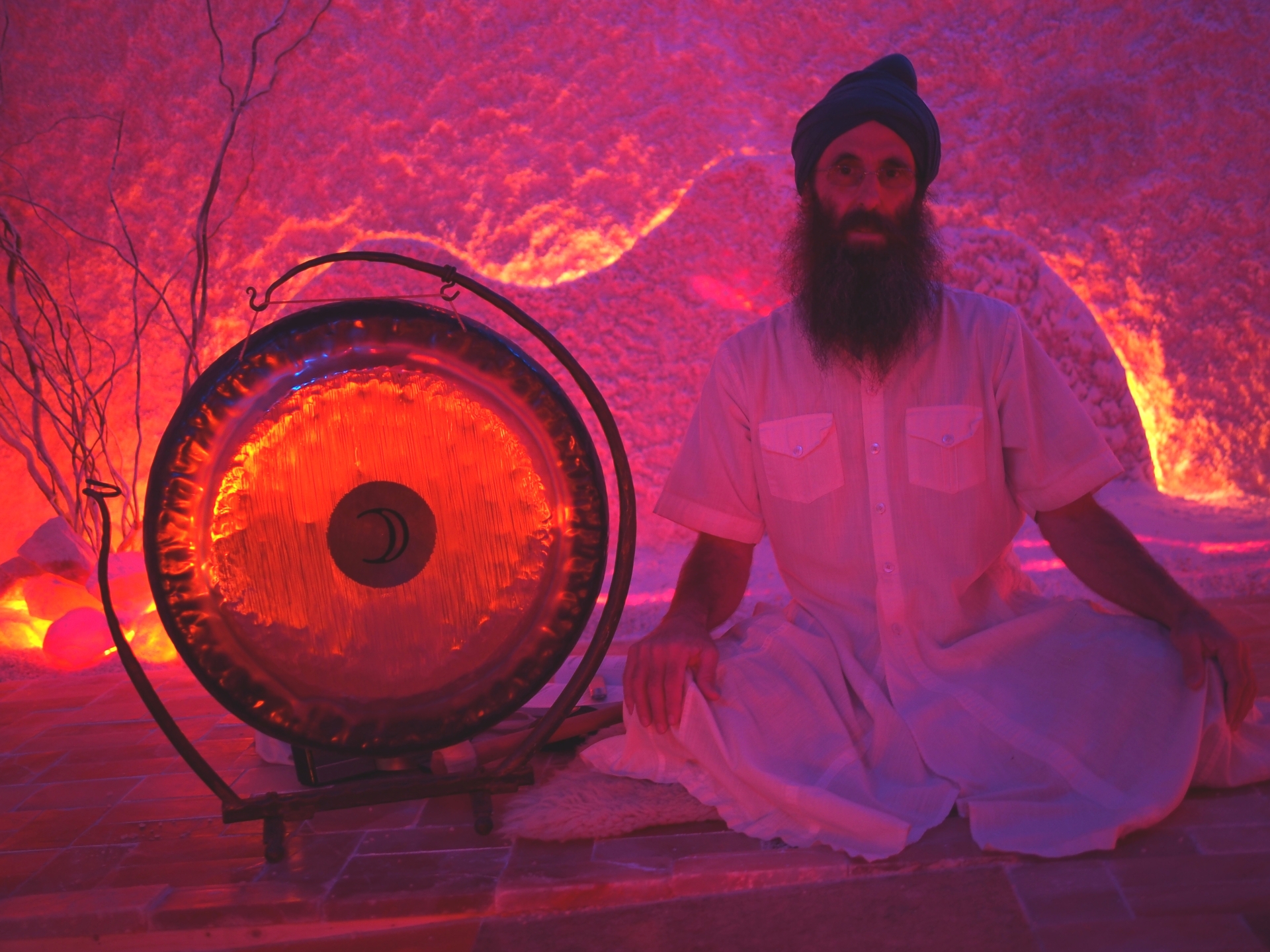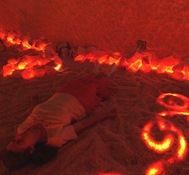 Halo Yoga at The Salt Spa of Asheville
Halo-Kundalini-Yoga with Bob Bauer
Take your health practice a step further. HaloYoga is a combination of Yoga and Salt Therapy or Halotherapy.
While practicing yoga, your breath deepens and allows the salt air to penetrate even deeper into your lungs.
The cleansing property of salt enhances lung function and stamina. Yoga is a wonderful way to connect body and mind and clinical studies have shown many health benefits. Regular Yoga helps reduce pain caused by arthritis, fibromyalgia, is supportive in pregnancy, reduces anxiety and depression. Studies even suggest that Yoga practice can reverse high blood pressure, obesity, and high blood sugar. Our Yoga classes are designed to be enjoyed by all ages and levels with slow movements and deep breathing techniques.
What a wonderful fusion of Halotherapy, Kundalini Yoga and Gong Meditation.
What a wonderful fusion of Halotherapy, Kundalini Yoga and Gong Meditation.
Kundalini Yoga is also beautifully called the "Yoga of Awareness".
This event guided by Bob Bauer, focuses on breathing and mantras as an essential part to move life energies in our body. Doing this practice in our Himalayan Salt Cave is even more potent because of the salt air we are going to breathe. During relaxation, the sound vibrations of the gong will resonate with every layer of our physical, mental and emotional being. A time for relaxation, balance, creativity, vitality and more.
Millions of Himalayan Salt Crystals will make this event even more special.
We have limited space, so Reservation is required; please call us at 828-505-1838.
$45/person
For class schedule, please visit our Event Page Here
Halo - Yoga Nidra with Katherine Caldwell
Yoga Nidra is an ancient Indian tradition of going into the deepest possible relaxation state.
Our Yoga Nidra instructor Katherine Caldwell has an unbelievable calming way of guiding
through the meditation. Your experience will be deepened by the unique therapeutic negative
ion rich dry Himalayan Salt air micro-climate in our Himalayan Salt Cave Sanctuary with Millions
of Himalayan Salt Crystals on all walls and floor. The first 20 minutes of this class are dedicated
to slow, conscious movements to center our focus and to set an intention for the Yoga Nidra Meditation.
$45/person
For class schedule, please visit our Event Page Here