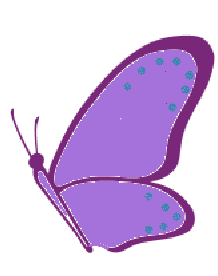 Disclaimer:
The statements on this website have not been evaluated by the Food and Drug Administration
and are not intended to diagnose, treat, cure or prevent any disease.
The information, advice and services made available are not intended to replace the services of a physician, nor does it constitute a doctor-patient relationship. The services provided at Saltasia Wellbeing, LLC d/b/a The Salt Spa of Asheville and information on its website/s are provided for informational purposes only and are not a substitute for professional medical advice. You should not use this information for diagnosing or treating a medical or health condition. You should consult a physician in all matters relating to your health, and particularly in respect to any symptoms that may require diagnosis or medical attention. Any action on your part in response to the information provided by Saltasia Wellbeing, LLC and on its website is at the reader's discretion. Readers should consult their own physicians prior to beginning any sessions especially if they have any type of health condition including but not limited to cancer, hyperthyroidism, tuberculosis and claustrophobia. Saltasia Wellbeing, LLC makes no representations or warranties with respect to any information offered on its website SaltasiaWellbeing.com regarding any treatment or action.
Saltasia Wellbeing, LLC is not liable for any direct or indirect claim, loss or damage resulting from use of its facilities or its website and/or any website(s) linked to/from it.
Thank you for your Testimonials and your support!!!
Very relaxing and helped open up my sinuses.
Thank You,
Richard and Margaret M, Knoxville, TN 6/27/15
Aaah, feel much better! Thank you.

Katrina M 3/14/15
I preach everyone about the benefits of the salt spa. Always a welcome retreat from real life :) Thank you for being here.
Kate, Asheville 1/7/15
​​My 7th visit. Seems to be helping my allergy - sinusitis - asthma cough. I will return and I appreciate the salt education.
Michael 4/22/2014​
Very relaxing and I felt my eczema in my hands start clearing - the skin was very soft.... ..... My third visit and it was really great. I can feel my skin clearing and wellbeing change.

​Sarah 2/26/2014 & 3/30/2014
​
​​Third visit this week - and my second trip to Asheville. I am so pleased to be able to visit for a "therapeutic hour" when I come to Asheville on business. Love your beautiful salt cave.
Debbie 10/23/2013​
​​Don't know what I'd do without the nurturing of Ines, Brad and Salt! Penny S. 8/28/2013
​​I hope the spa continues to thrive. It is a rare and precious service for our community. Thanks for the healing!
Vishnu D. 8/23/2013
​​​
​This is our second visit and we look forward to returning next time we are in Asheville. I am a firm believer in the healing effects of the salt. My husband bought me a salt inhaler to use when we are in Durham, in between visits to Asheville.
N&K L 7/7/2013
This was an awesome experience! Thank you!
Liza (8 years old) 6/11/2013
My friend was in a deep state of relaxation. I was a bit more awake but enjoyed the meditative state. Loved the salt!
Marissa, Nashville, TN 6/11/2013
Wonderful Therapy! We will be regulars! Alles Gute!
Steve & Edeltraut 5/29/2013
Our family enjoyed this unique relaxing experience!
Will be back next time we're in Asheville.
K.T. from Charlotte 12/28/2012
This has been a wonderful experience for me. The salt therapy did wonders for me and made me feel better. I was having so much trouble with sinus and allergies. I was getting sick and my ears were clogged and after one week I started getting better then continued on for 3 more weeks. I also have mild form of asthma and I noticed during my visits I didnt need my Advair. Yeah!!! Im so glad I found The Salt Spa of Asheville. I will be back.
Sharon M. Asheville
Visited the Salt Spa a few days ago. First of all, being in the cave is a very cool experience. The next day my sinuses felt great. I didn't have the usual headache, no stuffiness, and my chest didn't feel tight. If I lived in Asheville I would be there at least once a week. The owner is really informative on the benefits of this unique experience!
Visitor from Charleston
My allergies were so bad they were debilitating. After 4 sessions my sinuses were draining, after 14 sessions I felt like a new person and after 25 sessions I no longer needed caffeine in the afternoon. My skin is so soft as well. Definitely do the full Halotherapy series recommended. Racquel T. Oct. 26, 2012
My husband and I recently experienced our (first of hopefully many) salt spa sessions and within two inhalations of the moving salt particles (kicked on by the fan), my stopped up nasal passages were cleared. The music, the lighting, the chairs, and the blankets create a deeply relaxing 45 minutes. I especially liked the gong that signified the beginning and end of the session. Not being allowed to talk or bring in cell phones really added to the peacefulness... October 2012
I booked this on the recommendation of a friend, and am so glad I did! My session was so incredibly peaceful and relaxing. I almost fell asleep, but even better than that I just rested in the quiet, dimly lit room. The dim glow in the room makes for a beautiful setting. The owner was charming and very willing to talk about the room and benefits. She was very helpful in setting me up for my session to make sure I wouldn't be chilly during my time. August 2012
You are a hidden gem in Asheville! We loved our experience there. It was beautiful and spiritual. Thank you!
May 31, 2012
We Loved the whole experience. My lungs feel so much better today and it has helped to break up congestion I was dealing with from allergies.
May 15, 2012
The Salt Spa is very special and truly wonderful. I highly recommend it. The owners have put very much good energy to creating the spa. It is good for your health in many ways!
January 8, 2012
Feel great after spending time in the Salt Spa and receiving the negative ions. Will be back again and turning more people onto the effect. I feel very good after, very much like after a massage!
August 29, 2012
Wow. This was about a hundred times more wonderful than I'd imagined. I'll be back. Bonnie W. Asheville
This was an awesome experience. I definitely feel much better after experiencing salt therapy.

Christina, Charlotte, NC 1/2/15
Our periodic trips to Asheville are never complete without spending a glorious hour here at The Salt Spa of Asheville. If only we could visit more often!
Kevin and Nicole, Durham, NC 12/30/14
My husband and I have been enjoying and benefiting from our experiences here for 2-3 years. We come regularly. Mayo clinic has been surprised my husbands lung function has not declined with bronchiectasis, as most patients loose some function. We believe the Salt Spa has contributed to his maintaining his health.
Dick & Donna 6/26/2014​
Thank you, Ines for all the wonderful information and the spa was a relaxing treat - we are now salt of the earth.
Scott & Valerie, Zuerich & Charlotte 5/22/2014​
​​The Salt Spa is my special sacred healing, quiet place. I really appreciate the fresh air and relaxing, healing environment, and how I am always treated so warmly.
Rebecca 1/15/2014​
​​Great results - didn't have coughing spells and my husband's sinuses are clearer than in years.
Jane & Phil 11/22/2013​
​​Thank you for this new salt spa experience coming to the States. Total relaxation and renewal of body and spirit.
Deenal, TX 10/26/2013​​​
​​I slept so well last night after my 1st "salt" experience. Deep sense of peace and well-being is such a welcome experience in our busy and noisy world.
Karen 10/26/2013​
​​Perfect chance to reflect and replenish thoughts and feelings. Thank you for being here!
Daniel 7/4/2013
Magnificently relaxing and rejuvenating. Don't fall asleep, breathe deeply and meditate.
Frauke, Washington, DC 7/2/2013
Our almost weekly treat. Love the experience and the benefits we gain from it! So glad you are here. We look forward to the relaxation and delightful experience.
Donna, 7/2/2013
What a wonderful experience, the 1st time in years my sinuses have been clear + I feel I am breathing deeper, very relaxed.
Thank you, Billie H. 6/27/2013
I have been here several times and just love it!! Thank you Ines and Brad for providing this healing space for us!
Love N' Light, Regina & Harry 6/22/2013
So soothing, so serene. Beauty and Peace. A healing Spa for body and spirit. Thank you so much. What a jewel.
Elizabeth 2/20/13
My third visit! It is very relaxing & calming & I always breathe better- keeps clear my lungs. A wonderful space to be in! Evelyn 1/19/13
This is our 4th visit and we can't tell you how much better we feel! Feels like deep breathing is so much easier!
Sense of peace and calm afterwards always!
Angie & Trish 12/29&12/30/2012
...I will admit that the concept was new to me but it sounded quite interesting. We are completely sold on the idea and will return. In that 45 minute session, both of us relaxed very deeply. In addition, we honestly did feel revived and not as run down. The entire experience is incredibly pleasant and soothing. You will feel even better than if you spent the time getting a hot stone massage. Do not miss this.
C.T. South Carolina
Thank God for the internet. That's how I found this glorious place. From the moment I came through the front door I felt this was going to be a relaxing, scrumptious haven and it was. Never experienced anything like this before. The salt room amazed me. Peaceful and oh so relaxing. I feel great! Kudos to the Salt Spa.
M.D. Stafford, NY
What an amazing experience. On our mother and daughter adventure, we found ourselves relaxing and feeling rejuvenated throughout our time at The Salt Spa. From the beautiful lighting to the sounds of nature playing as we unwound in the chairs, our minds took us to a place filled of happy thoughts. We will definitely be returning.
Teresa & Ashley H.
Amazed with how relaxed and detoxed I felt after just one hour at the Salt Spa. September 16, 2012
A wonderful experience. The owner was very gracious and welcoming. I felt very relaxed after leaving. Highly recommend a trip to the Salt Spa of Asheville. September 20, 2012
The Salt Spa was an incredible experience for my friend and I! We plan on going back every chance that we get. Brad was wonderful in explaining everything. Thank you so much! September 8, 2012
Great for opening the sinus and very relaxing. Shawn L. Asheville